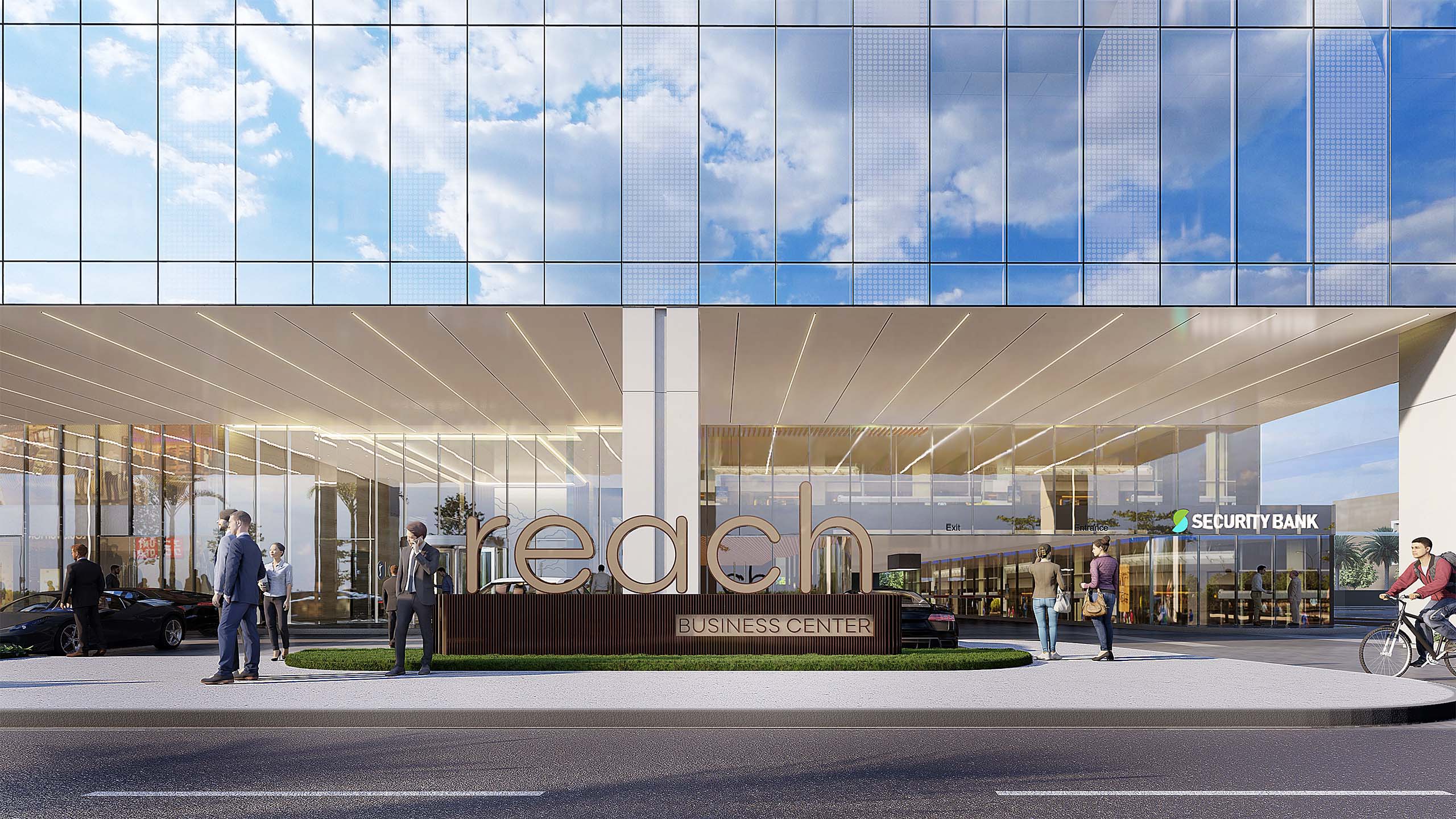 Find the Future of Your Business in Reach
Mixed-up developments are reemerging during this post-pandemic period. Even as several real estate properties contend with adapting to the shifting consumer behavior and the tepid global economy, many developments see their reemergence to consumer prominence. That aligns with the gradual return to in-person functions, from private offices to public events.
For those investing in retail, it is a productive moment to brace for the next exciting progresses in the market. Not only that, all will be a recipient to the possibilities brought from these developments. The rising mixed-use building Reach is a testament to this next chapter of real estate.
But Reach is more than just a cutting-edge office development, filled with spaces that best cater to major businesses and potential startups. Over its presence along the bustling Macapagal Boulevard – a throughway populated with numerous corporate buildings and entertainment venues – Reach expands to seamlessly accommodate all sides of commercial uses.
On this 31,200 sqm. vicinity, Reach holds Class-A offices with more than an estimated 3,200 sqm. floor plate on the upper eight levels. Meanwhile, the upper ground and ground levels are designated for retail uses, holding 40-200 sqm. spaces and sleek facilities that complement the viable quality of the offices.
First off, these spaces are cost-efficient to operate on. The double-glazed glass enables natural light to enter through the building without emitting significant heat or rise of temperature in the interiors. Through its effective dispersal of light and control of room temperature, this double-glazed glass installation serves as a substitute to indoor office lighting and helps in reducing energy consumption.
The retail spaces will also benefit to the building's other notable sustainable features, like the rainwater harvesting system, hefty safety measures and the energy-efficient fixtures. The resulting benefits are returned to retail owners through lower water, health and electricity risks.
But the benefits for retailers do not stop on cost-efficient measures. They will also have access to Reach's garden deck, an open-air space that features a breathtaking view of the city – an ideal place to lounge.
With the package that Reach offers, it is the one development that provides beyond its simplistic purposes. Those who believe will reach its potential.